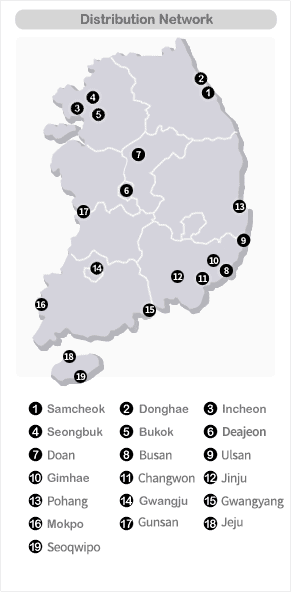 SAMPYO Cement. has an efficient nationwide network of distribution terminals.
In terms of marine transportation, we use our own vessels to deliver 8 million tons of cement to the local building materials market each year. There are 10 coastal distribution bases at Incheon, Busan,
Ulsan, Pohang, Changwon, Mokpo, Gwangyang, Jeju, Seoqwipo, Gunsan, and 7 inland distribution bases for the inland and metropolitan areas.
Most building materials for exports are shipped from Samcheok Port and Donghae Port, the neighboring ports of production sites.